Big Time Speedway
Prairie City OHV Park
Rancho Cordova, California
Golden State Speedway Series
Round 2: Prairie City Dirt Track - July 26, 2014
Story and Photos by Karen Gould - Checkered Flag Photography
YouTube Video - By Anthony Bernardi
There are just not enough good things to stay about the two Steves that together created Big Time Speedway and the Golden State Speedway series of 2014. Round two of the five race series took place this night with temperatures over 100 degrees when the gates opened at 5:00 PM. The track was magnificent in spite of the high temperatures and there was no lack of effort in keeping it in top racing condition throughout the night. And, The Pizza Guys, a Big Time Speedway sponsor serves the best track food ever!
Run in the usual speedway manner of three heats and a main in the pro class with the added attractions of the Billy Janniro Challenge, a grudge race and a junior rider calling Janniro out to a challenge made this an especially exciting evening. Series points are being tallied in each division and the pro class for end of series awards and medals are awarded for the top three finishers in each division at each round.
This night Janniro had to work a little harder and still wasn't able to finish first in each contest he rode. Chris Kerr and Greg Hooten came out the Prairie City track to give Janniro a run for his money, battling back and forth wheel to wheel with him for the lead in the Pro main with Kerr taking the win over the finish line. Kerr will soon be going to New York and wanted to get "a little extra track time" before he leaves.
Timmy Dion and Sammy "The Bullet" Waddill each took a victory in the Pee Wee class and Jr. Speedway rider Luke Becker put on a show all his own each time he was on the track. With a great deal of confidence in his pocket Becker called Janniro out for a challenge race during the evening's events. Janniro did his best, riding high, riding low, and scraping the wall but it was Becker at the end of four laps that took the win. Becker shows a level of skill on the track that points to incredible potential and on the podium his young sense of class is unbeatable. When asked if he had taken the Janniro skills school he said "no." When asked when he might do that he responded "sometime in the future."
The night's most exciting event was the Billy Janniro Challenge. Each race of the series has a Janniro challenge race that started with the Placerville Grass Track event in the spring. Janniro hands over a crisp one hundred dollar bill to the winner of each challenge race and he rides the class trying to keep his hundred in his own pocket. The class is made up of rider aboard any bike of 150cc or less and Janniro has presented three different riders with $100 during the Big Time Speedway events that have taken place so far this year.
Timothy Dion was top dog in the Division 2 competition and the Wagner bothers, Gregory and Dylan each won a heat race in Division 3. Luke Becker walked away with the top spot in the Jr. Speedway event.
John Forodini took the flat track race to the checkers and the pee wee flat track winner was Sammy Waddill with Tim Dion following. Those boys flying down the back straight suffered a mishap when Sammy's wheel was tucked and he "gave it too much gas."
Big Time Speedway's next Golden State Series Round will take place August 6th. Information about the Golden State Series and other Big Time Speedway information can be found at www.BigTimeSpeedway.com. Prairie City Dirt Track information www.PrairieCityDirtTrack.com.
Golden State 5 Race Series
Total Points For Round One And Two
Division 1
Billy Janniro 27
Daniel Faria 24
J.T. Mabry 24
Kyle Marsalla 22
Dave Fonts 22
Tyler M. Warren 21
Jamison Dilkey 19
PJ Byrne 16
Chris Kerr 15
Nick Dion 14
Bryce Starks 14
Colton Duncan 14
Greg Hooten 13
Thomas Reich 9
Jim Lewis 7
Devin DeFreece 2
Photos by Karen Gould / Checkered Flag Photography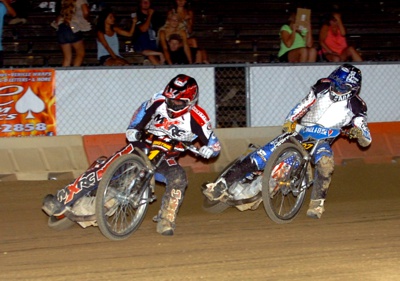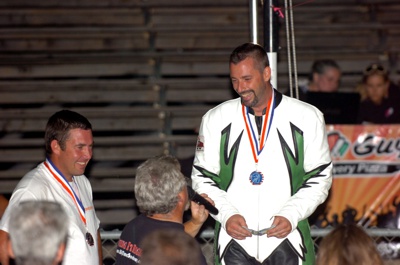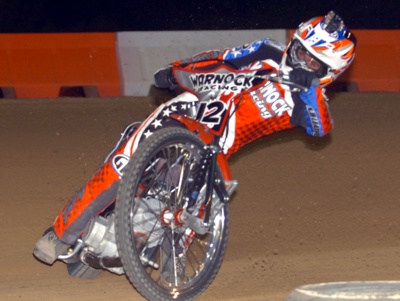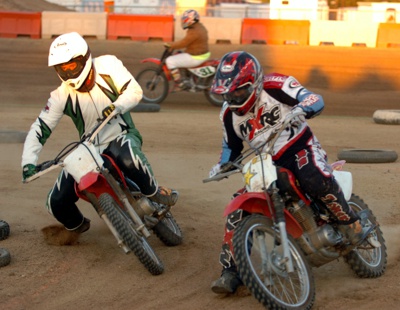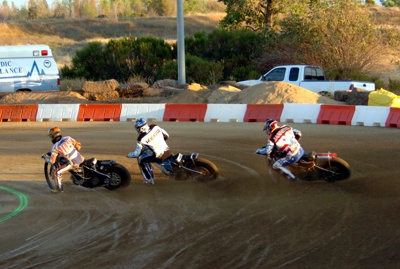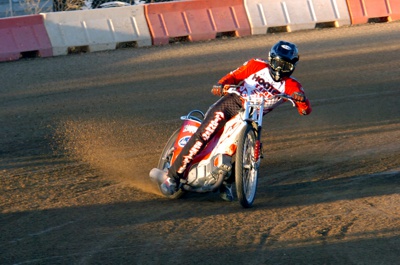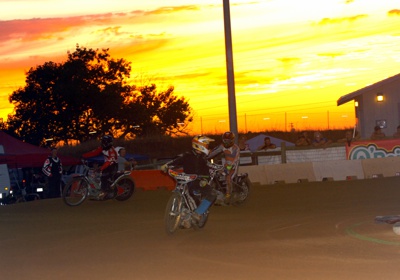 Next Race Date August 16th, 2014.