SPONSORS
Mom & Dad
G & S Electric
Nanna & Greg
Dick Vargas
R&R Racing
Gregory Spackmans
Spankys Speed Shop
Schroeder Racing
Chuck O'Banion "Nor-Cal Chuck"
Rebecca Toedter Graphic Design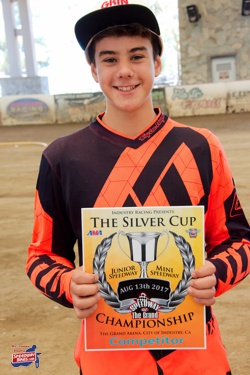 2017 AMA/FIM Youth Speedway Silver Cup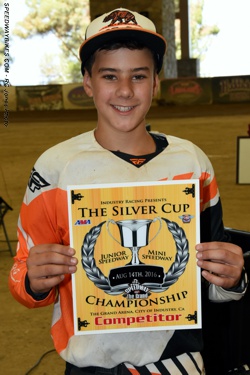 2016 AMA/FIM Youth Speedway Silver Cup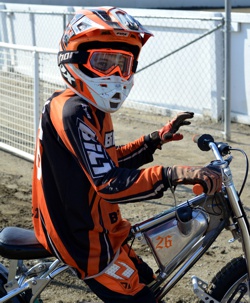 RC Jones Photo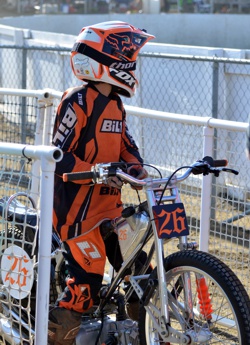 RC Jones Photo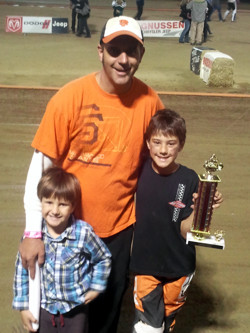 2013 Photo by Mom
Cameron Krezman
2014 AMA 150cc Division II Youth National Speedway Champion
Nickname: "Cameroon Cruiseman"
Rider Number: 26 Youth
Hometown: Newcastle, California - USA
Place of Birth: Folsom, California - USA
Date of Birth: July 26, 2003
Occupation: Student
Marital Status: Single
Children: None
Relatives in Speedway: Brother Zerek Krezman
E-mail:
Web Site or Facebook Page: Teamcam Krezman
Date Started Speedway: August 2013
Reason to Race Speedway: Looks fun, think I will enjoy it.
Goals or Ambitions for Speedway: Ride every week.
Photos by: RC Jones
Others provided by the family.
Bike: 150cc
Tracks Ridden:
USA: Pirate Speedway, San Bernardino - Fast Fridays, Auburn - Big Time Speedway, Prairie City - Placerville Grass Track - Perris Raceway - Industry Racing
Junior 250 Achievements:
2017 - 2nd Place Junior 250 Main - Big Time Speedway 11/18/17
2017 - 3rd Place 250 Junior - Winter Invitational - Perris Raceway 12/09/17
2017 - 2nd Place Youth Main Heat 1 - Big Time Speedway 09/09/17
2017 - 2nd Place California State Junior 250 Speedway Championship - Industry 08/26/17
2017 - AMA/FIM Junior 250 Silver Cup - Industry Racing 08/13/17
2017 - 1st Place Youth Main - Fast Fridays 06/23/17, 08/11/17, 08/25/17
2017 - 1st Place Youth Consolation - Fast Fridays 05/26/17, 07/14/17
2017 - 2nd Place Youth Main - Fast Fridays 06/16/17, 06/30/17, 07/07/17, 09/01/17
2017 - 2nd Place Youth 250 A Main - Fast Fridays 05/19/17
2017 - 2nd Place Junior 250 Main 1st Division - Big Time Speedway 05/06/17
2017 - 2nd Place Youth Consolation - Fast Fridays 08/11/17, 08/18/17
2017 - 3rd Place Youth 250 A Main - Fast Fridays 05/12/17
2017 - 3rd Place Youth Main - Fast Fridays 06/02/17
2017 - 3rd Place Junior 250 Gumball Final - Gumball Rally - Industry Racing 02/26/17
2017 - 4th Place AMA 250cc Youth National Speedway Championship - Fast Fridays 07/21/17
2016 - 1st Place Total Points Junior Speedway 250cc 1st Division - Golden State Speedway Series - Big Time Speedway 10/01/16
2016 - AMA/FIM Speedway Silver Cup Event - Industry Racing 08/14/16
2016 - 11 Points AMA 250cc Youth National Speedway Championship - Fast Fridays 07/29/16
2016 - 1st Place Youth 250 A Main - Fast Fridays 05/06/16, 06/10/16, 07/22/16, 08/05/16
2016 - 2nd Place Youth 250 A Main - Fast Fridays 07/08/16, 07/15/16
2016 - 3rd Place Junior Speedway 250cc 1st Division - Big Time Speedway 10/01/16
2016 - 3rd Place Junior Speedway 250cc 1st Division - Big Time Speedway 09/17/16
2016 - 3rd Place Youth 250 A Main - Fast Fridays 05/13/16, 06/03/16, 06/17/16, 07/01/16
2016 - 6 Points 250 Junior 1st Division - Big Time Speedway 05/14/16
2016 - 3rd Place 250 Junior Main 1 - Big Time Speedway 04/30/16
2016 - Gumball Rally - Industry 02/21/16
2015 - 2nd Place Junior Speedway 250 Division 2 - Golden State Speedway Series Final 10/24/15
2015 - 2nd Place Youth 250cc - Fast Fridays 10/09/15
2015 - 1st Place Junior Speedway 250 Division 2 - Golden State Speedway Series Round 3 09/12/15
2015 - 1st Place Junior Speedway 250 Division 2 - Golden State Speedway Series Round 2 08/29/15
2015 - 1st Place Youth B 250cc Main - Fast Fridays 08/28/15, 09/04/15, 09/18/15
Mini 150 Achievements:
2015 - 2nd Place Youth 150 Division 2 Golden State Speedway Series Round 1 - Big Time Speedway 08/15/15
2015 - 4th Place AMA 150cc Youth National Speedway Championship - Fast Fridays 08/14/15
2015 - AMA/FIM - Youth Silver Cup Championships - Industry 08/09/15
2015 - 3rd Place Youth A 150cc Main - Fast Fridays 06/12/15, 07/03/15
2015 - 1st Place Youth A 150cc Main - Fast Fridays 05/22/15, 06/05/15, 06/29/15, 07/10/15, 08/21/15
2015 - Spring Fling 1st Place Junior 150 Speedway - Big Time Speedway - Apr / May 2015
2015 - 2nd Place Youth A 150cc Main - Fast Fridays 05/08/15, 05/15/15, 06/19/15, 07/31/15
2015 - 1st Place Junior 150 - Big Time Speedway - 05/02/15
2015 - 2nd Place Junior 150 Speedway - Big Time Speedway - 04/11/15, 05/09/15
2015 - 1st Place 150 Mini - Grass Track - Placerville 03/08/15
2015 - 2nd Place 150 Mini - Grass Track - Placerville 03/07/15
2015 - Gumball Rally - Industry 02/22/15
2015 - 150cc Mini Division 1 - Perris 01/10/15, 03/14/15
2014 - 1st Place 150 Mini Division 2 - Perris Winter Series Round 1 - 12/06/14
2014 - 2nd Place Overall 150cc Youth - Golden State Race Series - Big Time Speedway 10/04/14
2014 - Golden State Race Series - Big Time Speedway - 05/10/14, 07/26/14, 08/16/14, 09/13/14, 10/04/14
2014 - 1st Place Youth A 150cc Main - Fast Fridays 08/22/14, 09/12/14
2014 - Youth 150cc Division II AMA Speedway National Champion - Fast Fridays 08/15/14
2014 - 4th Place Mini 150 Second Division AMA/FIM Junior Speedway Silver Cup Championship - Industry Racing 08/10/14
2014 - 2nd Place Youth A 150cc Main - Fast Fridays 08/08/14, 08/29/14, 09/19/14, 10/10/14
2014 - 3rd Place Mini 150 Main - Pirate Speedway 06/20/14
2014 - 2nd Place Youth B 150cc Main - Fast Fridays 05/23/14, 05/30/14, 06/13/14
2014 - 1st Place Youth B 150cc Main - Fast Fridays 05/16/14, 06/06/14, 06/27/14
2014 - 1st Place 150cc B Division Main - Perris Raceway 03/22/14
2014 - 3rd Place Youth Grasstrack Racing - Placerville 03/15/14
2013 - 1st Place 150cc Main - Fast Fridays 10/11/13
2013 - 3rd Place 150cc Main - Fast Fridays 09/27/13
Pee Wee Achievements:
2013 - 1st Place Pee Wee - Big Time Speedway 09/07/13
2013 - Pee Wee Main - Pirate Speedway 06/21/13
2013 - 1st Place Pee Wee - Fast Fridays 05/10/13, 05/17/13, 05/31/13, 07/05/13, 07/19/13, 07/26/13, 08/02/13, 08/09/13, 08/23/13, 08/30/13, 09/06/13 Track Championship.
2013 - 2nd Place Pee Wee - Fast Fridays 05/10/13, 05/17/13, 05/24/13, 06/28/13, 07/05/13, 08/16/13, 09/27/13
2013 - 3rd Place Pee Wee - Fast Fridays 05/24/13, 07/19/13, 08/09/13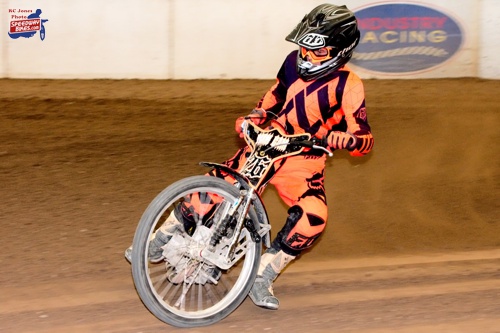 2017 AMA/FIM Speedway Silver Cup August 13, 2017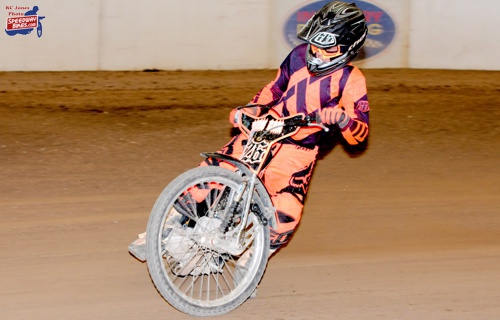 2017 AMA/FIM Speedway Silver Cup August 13, 2017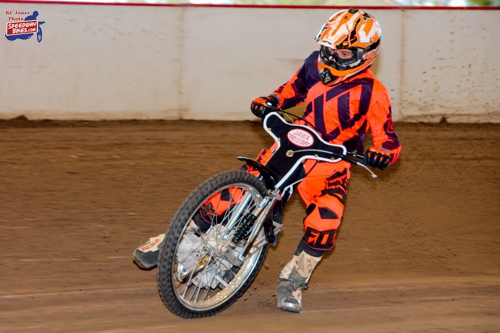 Gumball Rally - Industry Racing February 26, 2017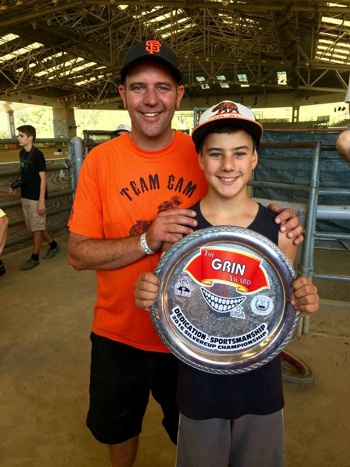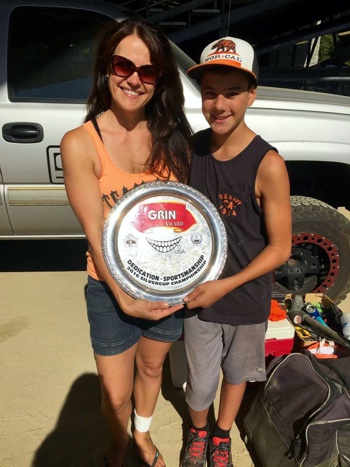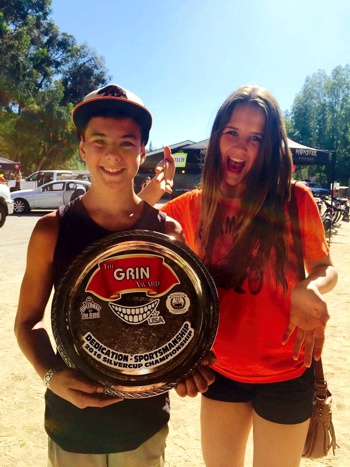 Cameron Krezman with Dad, Mom and Sister
2016 Silver Cup "The Grin Award"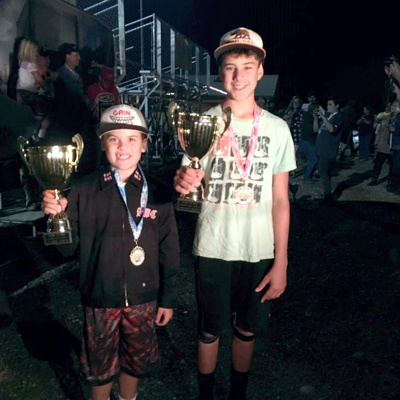 Speedway Charlie and Cameron Krezman
2016 Golden State Speedway Series
RC Jones Photos
AMA/FIM Speedway Silver Cup Event - Industry Racing Aug 14, 2016
Fast Fridays - June 17, 2016
Gumball Rally - Industry Feb 21, 2016
Gumball Rally - Industry Feb 21, 2016
Industry Racing August 9, 2015
Perris Raceway Dec 6, 2014
Industry Silver Cup 2014 Cameron Krezman, Charlie Trana, Kyle Cunningham & Landon Collins
Cameron with little brother Zerek and buddy Greg.
Zerek, Dad and Cameron at Perris March 22, 2014